Bryan starred in this very funny one-man baseball skit to promote postseason Major League Baseball (MLB) on the TBS TV channel.
​
Though this is a send-up, Bryan is quite a fanatic baseball supporter himself. He played baseball in his student days, collects baseball memorabilia and is an avid fan of the Philadelphia Phillies and the Los Angeles Dodgers. He even considered becoming a professional baseball player, before he thought of being an actor.
In our Gallery, we have some shots of Bryan playing baseball. Well, this is Bryan playing (Hollywood All-Star) softball actually, from 2004: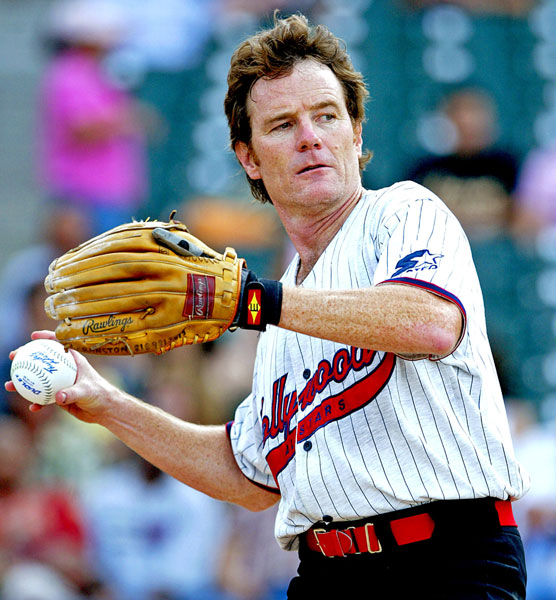 And of course, baseball + underpants go a long way to define Bryan as a man and an actor!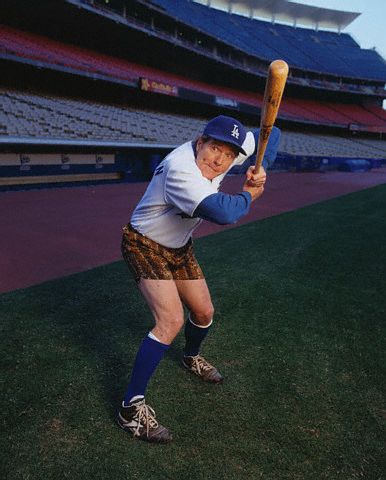 ​
Rich