'Breaking Bad' Bryan Cranston to receive Hollywood Walk of Fame star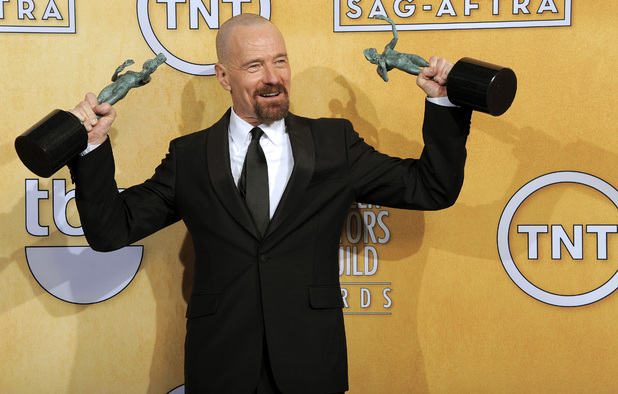 Breaking Bad's Bryan Cranston is to receive a star on the Hollywood Walk of Fame.

Cranston will be presented with the 2,502nd star by the Hollywood Chamber of Commerce at a July 16 ceremony.
Aaron Paul will be on hand to pay tribute to his Breaking Bad co-star Cranston, as will Malcolm in the Middle's Jane Kaczmarek.

Cranston has earned three Primetime Emmy Awards for playing teacher-turned-drug manufacturer Walter White in AMC's Breaking Bad.
The critically-acclaimed drama will come to an end later this summer with the airing of the final eight episodes.

Cranston also famously received three Emmy nominations for his role as frenzied dad Hal in Malcolm in the Middle.
The 57-year-old star has recently appeared in the hit films The Lincoln Lawyer, Drive and this year's 'Best Picture' Oscar winner Argo.
source:
http://www.digitalspy.co.uk/showbiz...n-to-receive-hollywood-walk-of-fame-star.html
Finally!
I think it's cool that Jane is going to be there as well.
Last edited: